2020-09-24
Steamed Tofu with Shrimp and Shrimp Roe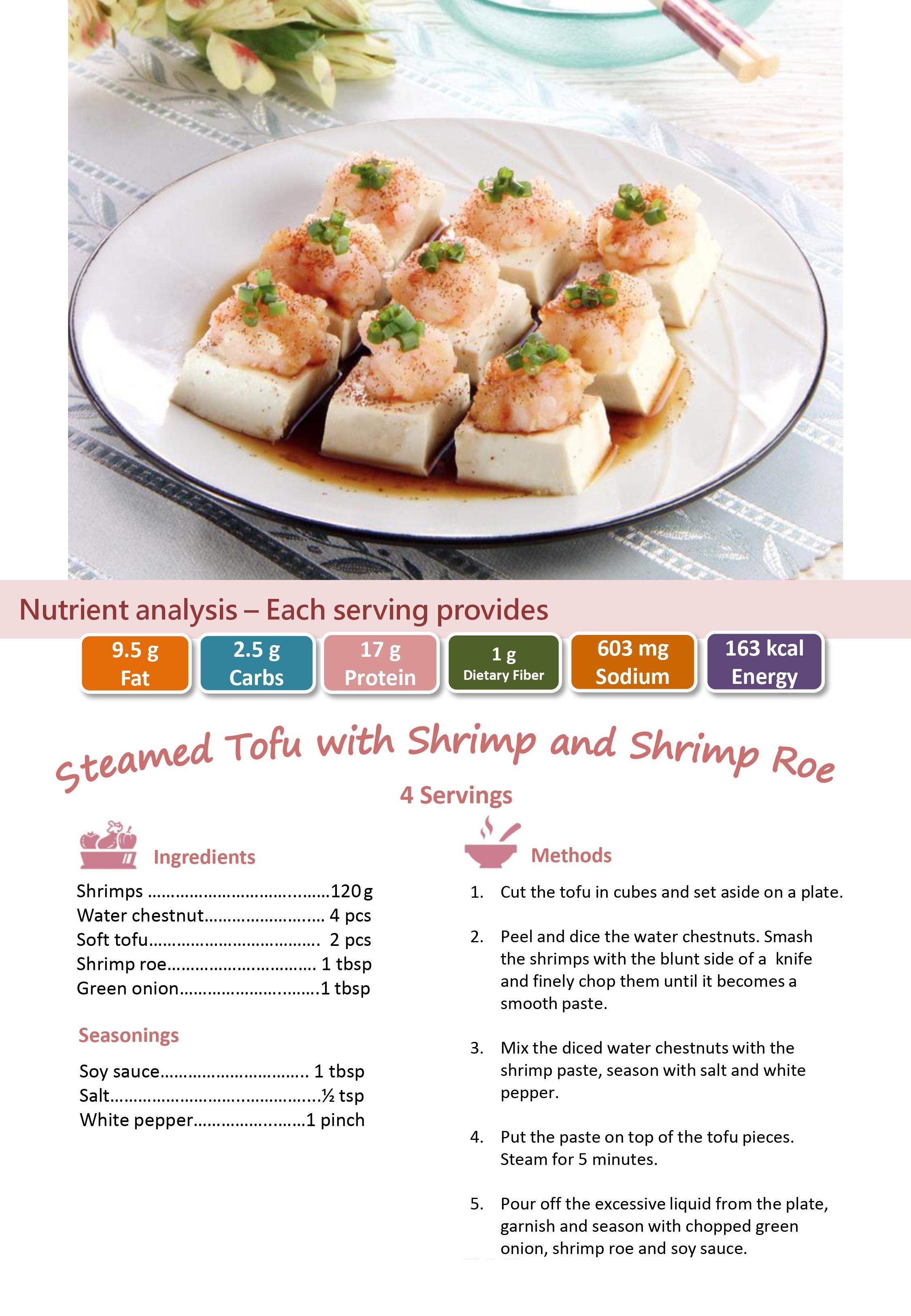 (by courtesy of Department of Dietetics, Queen Mary Hospital)
Ingredients (4servings)
Shrimps 120g
Water chestnut 4pcs
Soft tofu 2pcs
Shrimp roe 1tbsp
Green onion 1tbsp
Seasonings
Soy sauce 1tbsp
Salt 1/2tsp
White pepper 1pinch
Methods:
Cut the tofu in cubes and set aside on a plate.

Peel and dice the water chestnuts. Smash the shrimps with blunt side of a knife and finely chop them until it becomes a smooth paste.

Mix the diced water chestnuts with the shrimp paste, season with salt and white pepper.

Put the paste on top of the tofu pieces. Steam for 5 minutes.

Pour off the excessive liquid from the plate, garnish and season with chopped green onion, shrimp roe and soy sauce.
Nutrient analysis-each serving provides:
| | | | | | |
| --- | --- | --- | --- | --- | --- |
| Fat | Carbs | Protein | Dietary Fiber | Sodium | Energy |
| 9.5g | 2.5g | 17g | 1g | 603mg | 168kcal |