2020-09-03
Black Beans and Mango Salsa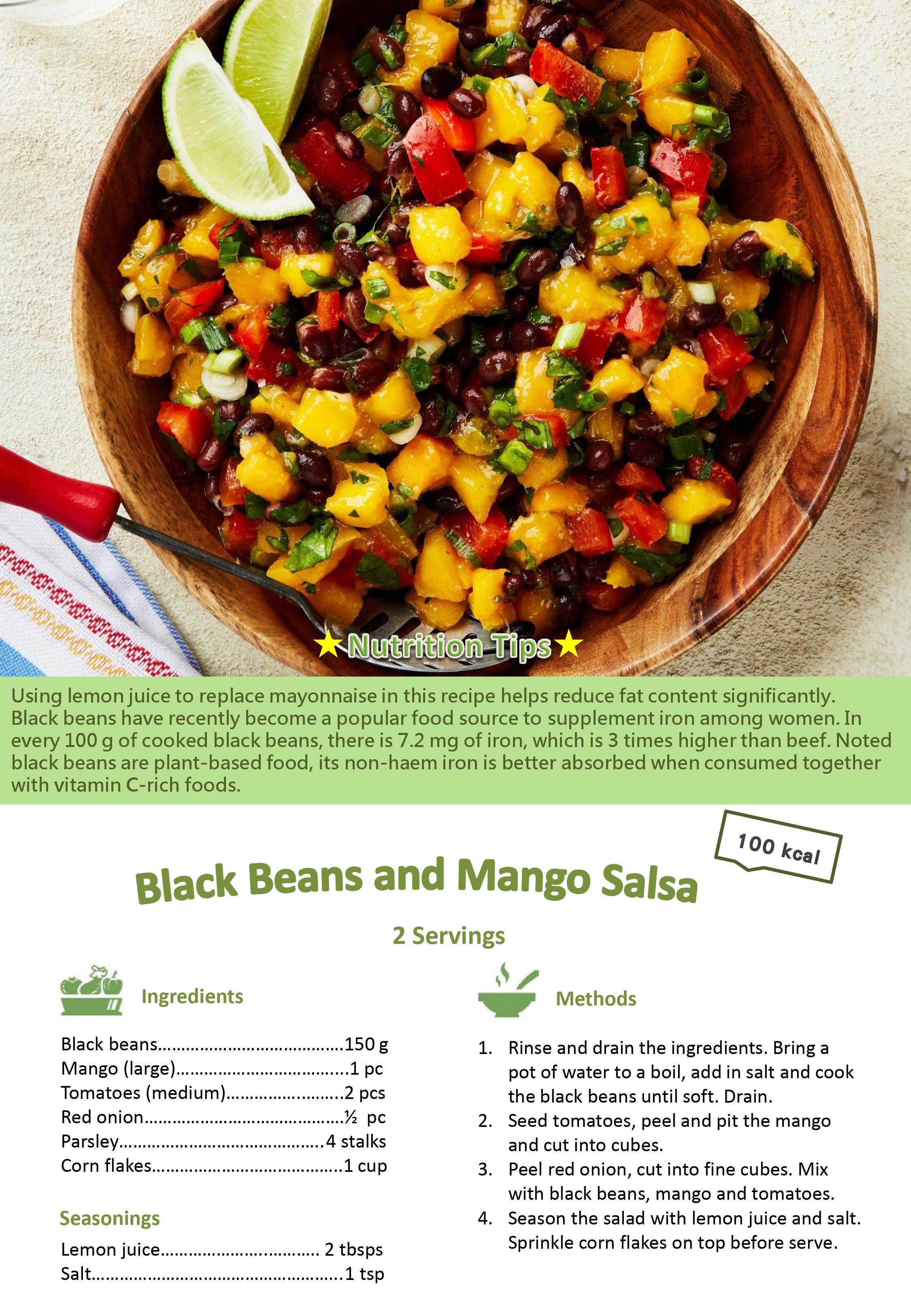 (by courtesy of Department of Dietetics, Queen Mary Hospital)
Ingredients (2servings, 100kcal)
Black beans 150g
Mango (large) 1pc
Tomatoes (medium) 2pcs
Red onion 1/2pc
Parsley 4stalks
Corn flakes 1cup
Seasonings
Lemon juice 2tbsps
Salt 1tsp
Methods:
Rinse and drain the ingredients. Bring a pot of water to a boil, add in salt and cook the black beans until soft. Drain.

Seed tomatoes, peel and pit the mango and cut into cubes.

Peel red onion, cut into fine cubes. Mix with black beans, mango and tomatoes.

Season the salad with lemon juice. Sprinkle corn flakes on top before serve.
Nutrition Tips
Using lemon juice to replace mayonnaise in this recipe helps reduce fat content significantly. Black beans have recently become a popular food source to supplement iron among women. In every 100g of cooked black beans, there is 7.2mg of iron, which is 3 times higher thank beef. Noted black beans are plant-based food, its non-haem iron is better absorbed when consumed together with vitamin c-rich foods.