2020-09-21
Tofu Hot Pot with Shrimp Paste and Tomatoes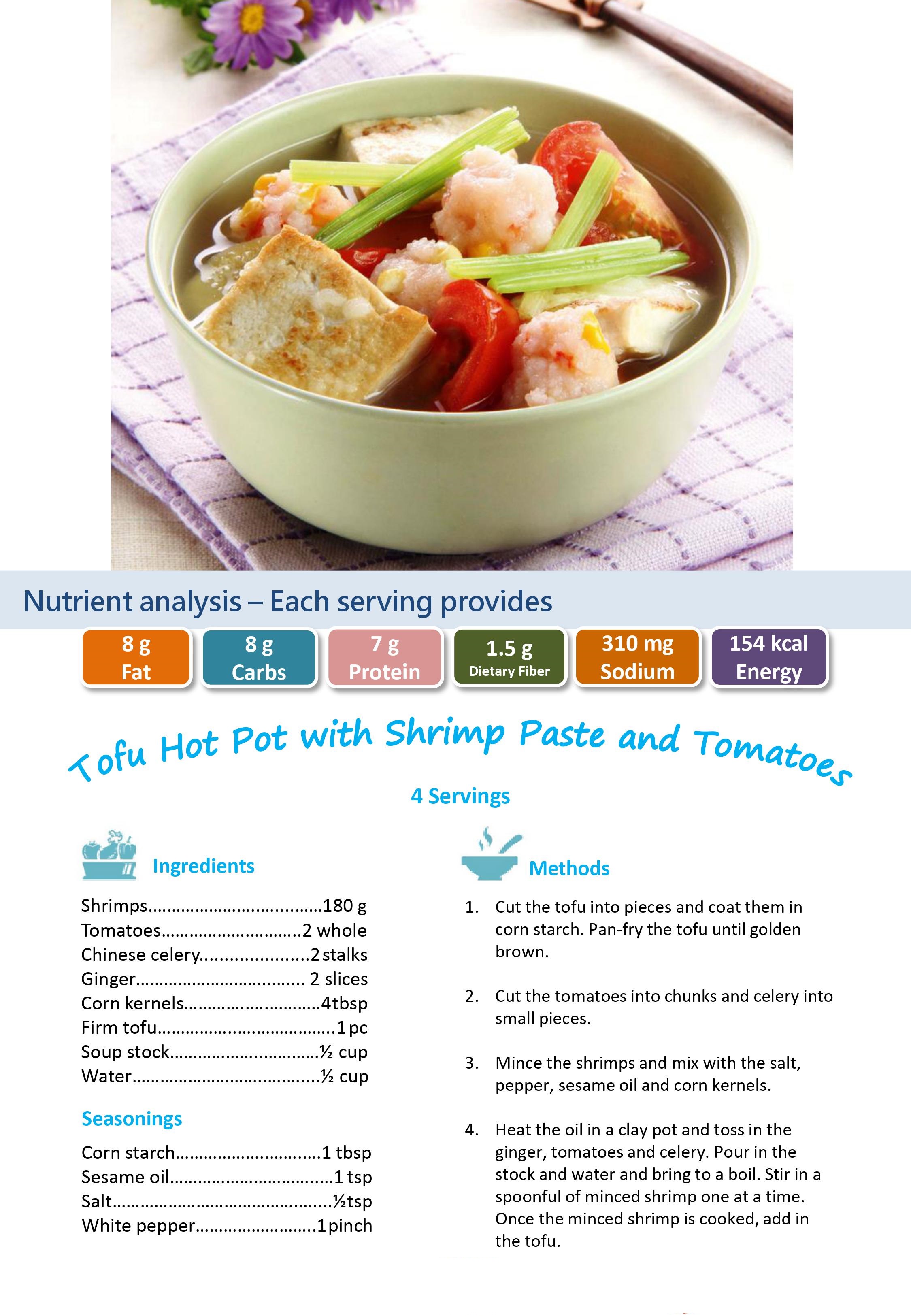 (by courtesy of Department of Dietetics, Queen Mary Hospital)
Ingredients (4servings)
Shrimps 180g
Tomatoes 2whole
Chinese celery 2stalks
Ginger 2slices
Corn kernels 4tbsp
Firm tofu 1pc
Soup stock 1/2cup
Water 1/2cup
Seasonings
Corn starch 1tbsp
Sesame oil 1tsp
Salt 1/2tsp
White pepper 1pinch
Methods:
Cut the tofu into pieces and coat them in corn starch. Pan-fry the tofu until golden brown.

Cut the tomatoes into chunks and celery into small pieces.

Mince the shrimps and mix with the salt, pepper, sesame oil and corn kernels.

Heat the oil in a clay pot and toss in the ginger, tomatoes and celery. Pour in the stock and water and bring to a boil. Stir in a spoonful of minced shrimp one at a time. Once the minced shrimp is cooked, add in the tofu.
Nutrient analysis-each serving provides:
| | | | | | |
| --- | --- | --- | --- | --- | --- |
| Fat | Carbs | Protein | Dietary Fiber | Sodium | Energy |
| 8g | 8g | 7g | 1.5g | 310mg | 154kcal |