2020-09-22
Tofu and Young Cabbage in Miso Sauce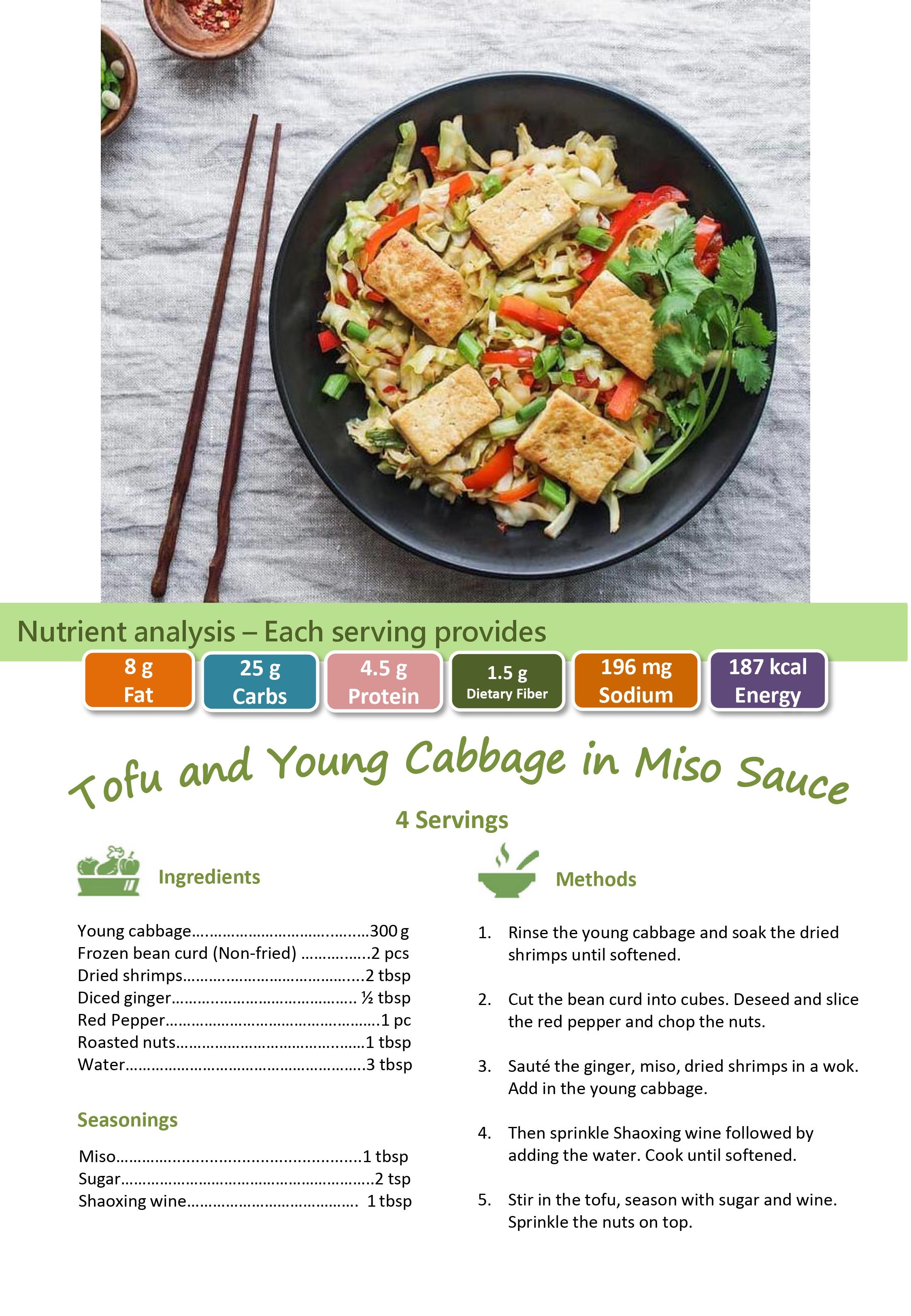 (by courtesy of Department of Dietetics, Queen Mary Hospital)
Ingredients (4servings)
Young cabbage 300g
Frozen bean curd (non-fried) 2pcs
Dried shrimps 2tbsp
Diced ginger 1/2tbsp
Red pepper 1pc
Roasted nuts 1tbsp
Water 3tbsp
Seasonings
Miso 1tbsp
Sugar 2tsp
Shaoxing wine 1tbsp
Methods:
Rinse the young cabbage and soak the dried shrimps until softened.

Cut the bean curd into cubes. Deseed and slice the red pepper and chop the nuts.

Saute the ginger, miso, dried shrimps in a wok. Add in the young cabbage.

Then sprinkle Shaoxing wine followed by adding the water. Cook until softened.

Stir in the tofu, season with sugar and wine. Sprinkle the nuts on top.
Nutrient analysis-each serving provides:
| | | | | | |
| --- | --- | --- | --- | --- | --- |
| Fat | Carbs | Protein | Dietary Fiber | Sodium | Energy |
| 8g | 25g | 4.5g | 1.5g | 196mg | 187kcal |